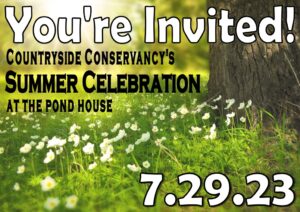 Join us on July 29th as we celebrate 29 years of protecting and connecting greenspace in Northeastern Pennsylvania!  Guests will enjoy food by Backwoods BBQ, music by Big Leaf, open bar, and ice cream by Mannings! There will also be an online auction and raffle items up for grabs.
This annual event is the Conservancy's major fundraising event, generating a significant portion of the funds needed for our conservation activities. Proceeds will also support our Trolley Trail Project; a 12-mile non-motorized, recreational trail that will connect Clarks Summit to Lake Winola. To date, we have preserved nearly 2,000 acres in Lackawanna, Wyoming, and Susquehanna counties and have built 15+ miles of trails that are open to the public for recreational purposes, creating an opportunity for our community to enjoy the outdoors and promote health and wellness!
Our work wouldn't be possible without our generous supporters, and we hope that you will join us! You may purchase tickets and preview/register for our online auction below! 
Ticket purchasing is now closed. 
Preview and register for our online auction here! 
Auction bidding registration will be made available no more than 48 hours prior to the event until the auction closes at 8pm on Saturday, July 29th.
Please note that the auction preview is updated daily, so check back often!

Thank you to our generous 2023 sponsors
for helping us keep green spaces green for the public benefit,
now and for future generations!
Primetime Magnolia Sponsors





Pam & Paul Kelly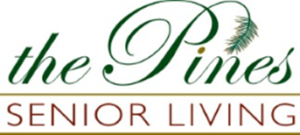 Signature Cocktail Sponsor

Sterling Sycamore Sponsors
Arendt's Outdoor Services, Inc. • Peoples Security Bank & Trust Company
Titan Tree Service, Inc. • Kost Tire & Auto • Rutledge Excavating, Inc.
Jesse Vipond AKA "The Singing Realtor" • DDP Realty • Resource Environmental Management
The PNC Financial Services Group • Thomas Communications Inc.
Hudacek, Leibman & MacGregor Wealth Management Group
Kennedy Creek Growers • Lawrence E. Young Funeral Home
Summit Beverage • Bailey's Cafe & Events • Constantino's Catering and Events
The Glenburn Grill & Bakery • Citizen's Savings Bank • Figliomeni Pharmacy Care
Jennings Calvey Funeral and Cremation Services, Inc. • Sue Rink DMD
Stuart N. Pollack EA, LLC • Dalton Pharmacy • ProActive Family Chiropractic
Florey Homes • Alliance Sanitary Landfill, Inc. • FNCB Bank • Whitbeck Insurance Agency, Inc.
Dr. Paws • McGrath's Pub & Eatery • Caravia Fresh Foods • Gentex
Milnes Companies • Hampton Inn Clarks Summit • MMQ, P.C.
Fidelity Bank • R.J. Walker Co. • Scranton Label, Inc. • Hawk Insurance Agency, LLC
Eagle Cleaners • Farmers Insurance – Wm. Burnell Insurance Agency
Premier Select Sires, Inc. • Hemisphere Home Loans • AAA North Penn
Glenburn Veterinarians • PMJ Mergers and Acquisitions
Additional Supporters NEW & RETURNING!
Walsh Electrical, Inc. • MTL Fabrics • AOS Metals • Waverly Community House
Ski Shack • Cedar Bicycle • Sickler's Bike & Sport Shop • Sweet Peas Cooking School
Where's Wally Now • Elk Mountain • Elena Colombo • Electric City Roasting • Last Leg Cidery
Little Wild Refillery • Endless Mountains Hot Air Balloons • Gail's Cupboard • Rosario's Pizzeria
Northeastern Pennsylvania Philharmonic • Roba's • Peaches Greens • Dietrich Theater
Now and Zen Wellness • Body Dynamic • Cooper's Seafood House • Dino & Francesco's Pizza
Trista Carpenter Photography • Central Park Flowers • Thaxton Holistic Wellness Center
Terra McAulliffe, CRTS • The Shafer Family • Good Things are Happening Fest • Thirteen Olives
State Street Grill • Stately Pet Supply • Kathryn Lesoine • Beta Bread Bakery • Golden Coast
Our dedicated Board and Staff • Spring Hills Farm
Hulls Pond House is located at 500 Kennedy Creek Rd., North Abington Township, PA 18414. If you did not receive an invite by mail, you may also purchase tickets at the link above. For additional information please contact our office at (570) 945-6995. Offsite bidding on auction items will be made available no more than 48 hours prior to the event until the auction closes at 8pm on Saturday, July 29th.  Please note that the bidding site is updated daily, so check back often!