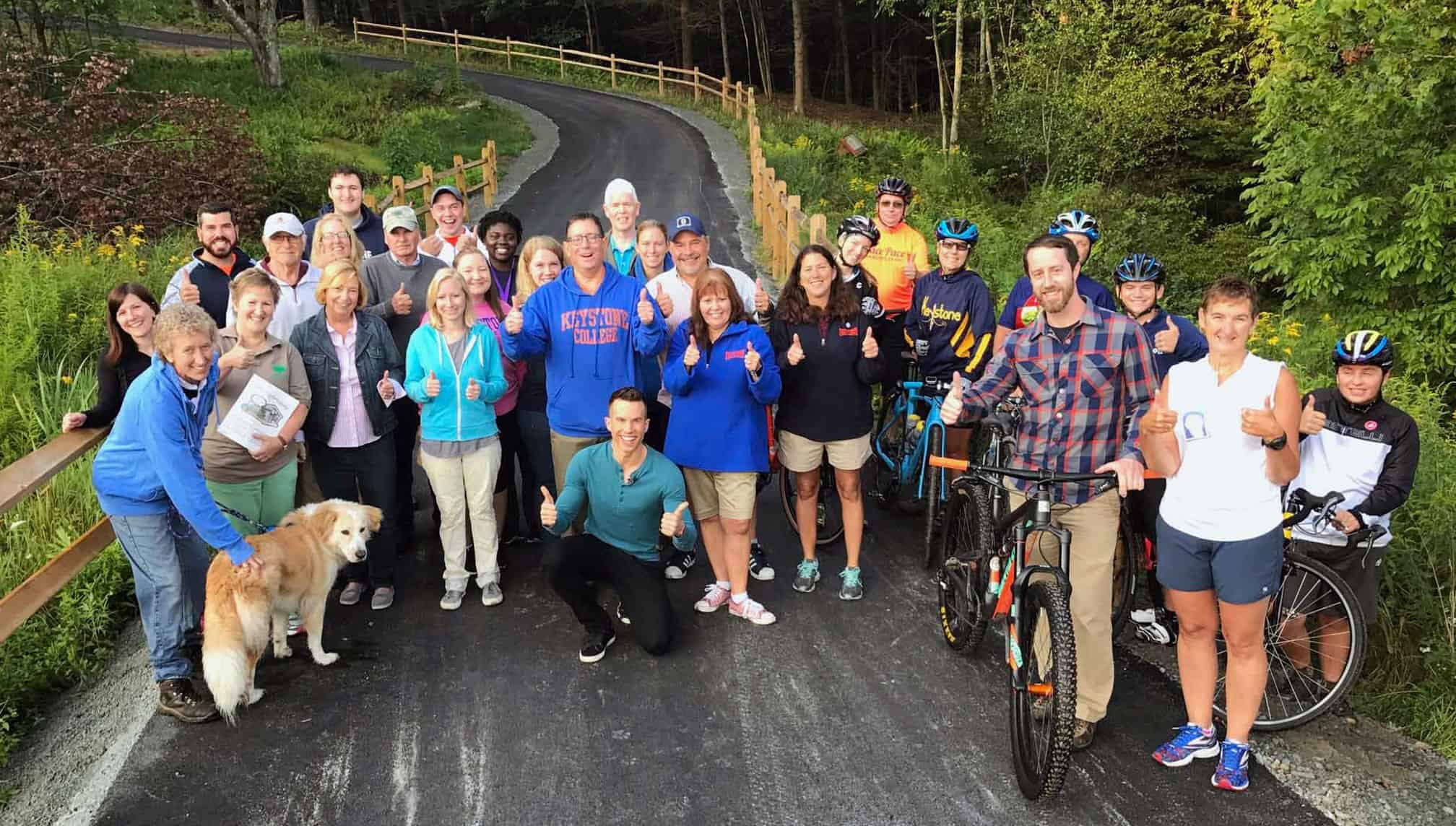 Trolley Trail
Countryside Conservancy Trolley Trail is working to convert the long abandoned Northern Electric Trolley corridor into a non-motorized recreational path, eventually connecting Clarks Summit to Lake Winola.
The first and second segments of the Trolley Trail are now open!
Clarks Summit to Dalton segment of the Countryside Conservancy Trolley Trail connects from Clarks Summit to Dalton, including the option to visit the Ackerly Little League Fields.
La Plume to Factoryville segment continues the Trolley Trail as it winds it's way along a 1.7-mile segment through the Keystone College campus and into the borough of Factoryville.
What started as something of a tangential project, the Trolley Trail has quickly become another means of conservation work and an opportunity to showcase the value that the Conservancy adds to our region. Along with hubs of focused conservation efforts in Lackawanna, Susquehanna and Wyoming counties, the Trolley Trail is a linear corridor of outdoor recreation for residents and also a connector of conserved lands. While our parcels of protected land along the Trolley Trail are much smaller than our other preserves throughout the watershed, they are no less significant due to the high development pressure in the Abingtons.
As the Trolley Trail extends into Wyoming and Susquehanna counties, even more of our preserves will be linked and made more accessible to trail users. We also see the Trail as an introduction to the many other properties that have been protected by the Conservancy.
For more information on the EPA's work at Precision Plating near Ackerly Ballfields, please visit: https://response.epa.gov/site/site_profile.aspx?site_id=2425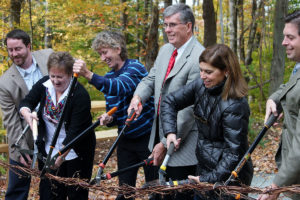 "VINE LOPPING" CEREMONY ON OCTOBER 10, 2014
(L-R) Bill Kern, Executive Director; Cheryl Ellsworth, Trail Coordinator; Abby Peck, Board Member; Jim Dougherty, Board President; Ellen Ferretti, Secretary of DCNR; Jim Wansacz, Lackawanna County Commissioner officially opened the Trolley Trail with a "Vine Lopping" ceremony.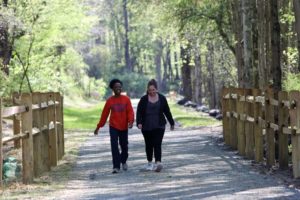 KEYSTONE COLLEGE PORTION OF THE COUNTRYSIDE CONSERVANCY TROLLEY TRAIL
The recently completed Keystone College portion of the Countryside Conservancy Trolley Trail. Supported by a grant from the Pennsylvania Department of Transportation, Keystone College, and the Countryside Conservancy collaborated to develop a 1.4 mile segment of a public hiking trail. The trail is a critical piece of Countryside Conservancy's envisioned 14-mile Trolley Trail, a public hiking and biking trail that follows the abandoned Northern Electric Railroad Line. The new section traverses Keystone's Woodlands Campus and ties directly into Factoryville Borough via the Conservancy's Trolley Trail Factoryville Connector.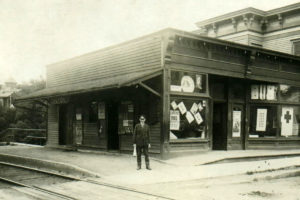 HISTORY OF THE NORTHERN ELECTRIC…
From 1908 to 1932, the Northern Electric Street Railway operated an interurban trolley line between Scranton, Lake Winola and Montrose.
A pictorial history of the trolley by late historian Norm Brauer, is available for purchase from Countryside Conservancy. This comprehensive history of the Northern Electric Railway contains over 200 pages of photos, history, anecdotes and business records, plus fold out maps.
With a detailed history of the trolley line that once served communities as far-flung as Scranton, Clarks Summit, Glenburn, Dalton, Factoryville, Lake Winola, Nicholson, Hop Bottom, Brooklyn and Montrose, this is a great gift for any history or rail buff. The book sells for $33.39 including sales tax (shipping and handling extra). Call (570) 945-6995 to order your copy! Book sales support Countryside Conservancy operations, including the development of parts of the old trolley line into a non-motorized recreational trail.
We thank author Norm Brauer and the Lackawanna Heritage Valley Authority, the National Park Service and the Pennsylvania Department of Conservation and Natural Resources, which generously helped support the reprinting of this local classic.
Clarks Summit to Dalton Map
La Plume to Factoryville Map